About the Company
Established in 2011, Just Analytics is a data analytics and artificial intelligence consulting company with branches in Vietnam and Singapore, providing business intelligence solutions throughout Asia. Their mission is to help clients analyze and understand data to make smart business decisions. 
"It started with the three of us always complaining about poor software implementations that fail to meet customers' expectations due to the partner not doing a good enough job," said Hemanta Banerjee, CEO of Just Analytics. He then leveraged years of experience as Product Manager for Oracle and SAP and became an entrepreneur. "We wanted to do better. So we founded our own company. And then, in 2018, we relaunched with experience and finances from the previous 5 years to focus on analytics."
Operating in the data analytics niche means also facing giants like KMPG, Accenture and Ernst & Young. For a 50-employee company, it takes resilience and joint efforts to be the best and win. Just Analytics, the winner of Microsoft Partner of the Year Award in Singapore and Vietnam, selected Odoo to simplify their operations and chose Port Cities as their partner to transition to a more scalable business solution.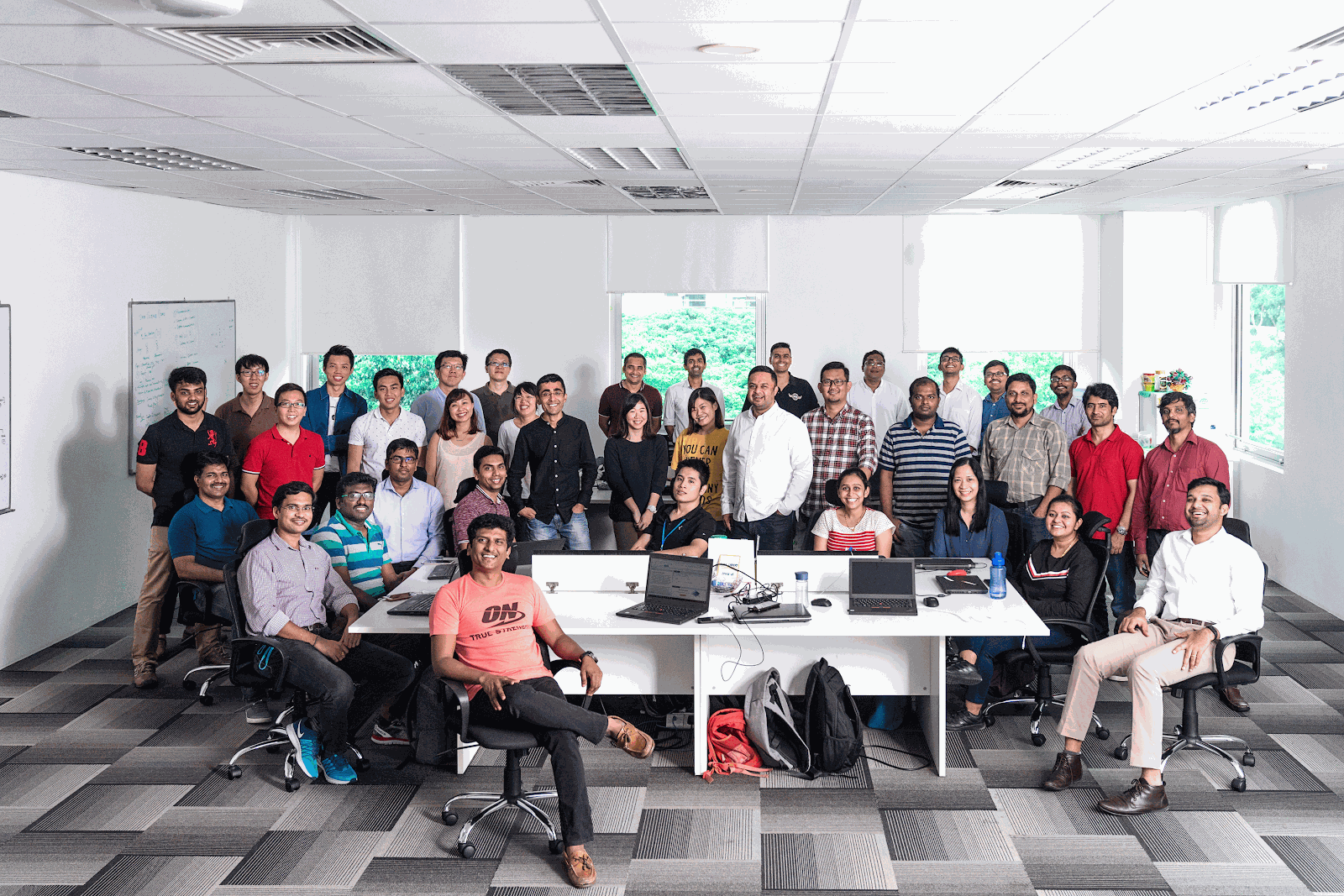 Odoo - the right system for business growth
In the beginning, Just Analytics used multiple stand-alone softwares: Fast, Quickbooks, Office365, Asana and others to monitor different business processes. However, they soon realized that in order to scale, they needed to stop hovering between multiple individual systems. They needed a single platform that Hemanta calls The Solution of Three Platforms: a platform for IP, delivery and operations. 
After setting up an off-shore center in Vietnam (for delivery) and investing in the development of Guzzle (the core offering for data engineering on the cloud), Odoo became their ERP system of choice. Hemanta says he was browsing different ERP solutions for a while and was concerned about the level of customization needed since most ERPs were developed for manufacturing. "I always debated if we should get a Salesforce-based platform or a full-blown ERP. And whenever I thought of a full-blown ERP I always went back to Odoo."
The journey of implementation
The main purpose of Just Analytics' Odoo implementation was to structurally manage all their projects and processes. "We needed to track them from Point of Sales to the final delivery and stay focused on profitability. We wanted to know what the real profit margin was as opposed to the pre-planned one," says the CEO.
In the first phase, their core business processes were transitioned to Odoo by integrating Project, Sales / CRM and Timesheet Apps. Secondly, Expenses, Invoicing, Documents and Helpdesk were added to provide a better overview of the costs of projects and to streamline the administrative process.
In their most recent project with Port Cities, Just Analytics decided to integrate even more operational processes, such as digitizing their HR agenda. "I call it Odoo 3.0. We are now focusing on the people side of the business: How we streamline hiring, goal setting, performance management, etc.", said Hemanta.
A customizable solution in every version
So far, Just Analytics has implemented the following Odoo Apps:
⇨ Sales, CRM, Project, Timesheet, Expenses, Invoicing, Documents, Helpdesk, HR Applications
Even though the client did not request much customization, plenty of internal process settings and optimization took place along the way. Plus given the open-source nature of Odoo, Just Analytics were able to integrate some functions further all by themselves. 
And when it comes to upgrading to the new Odoo version, Hemanta is clear: "I'm in the software industry telling my customers to always update to the latest version to leverage the benefits of latest functionalities. So updating from Odoo 12 to 13 was a no brainer. And when Odoo 14 comes out, we will surely update again." He highly appreciates the new Approvals and E-learning modules and values the fastened transition. In sum, he aims to upgrade to a new Odoo version as soon as possible after it's released, eventually cutting the transition time to less than a month.
The learnings we gained
Port Cities' intention is always to do an excellent job. Even if there were unexpected situations along the way, our experience was very positive overall. You guys are awesome!

 
To other companies, he strongly recommends being completely aware of their business processes before implementing an ERP. "If we tried to directly use Odoo in areas where there wasn't a manual process ironed out, we would have failed. You need to have a process first and the software will then help exponentially."
Want to gain full control over your company's operation? Contact us and we are happy to discuss your case.