As the Biggest Gold Partner of Odoo ERP in the world, Port Cities has always been looking for the best solutions to implement ERP systems for businesses. To help this, Port Cities prioritized selecting a reliable server hosting provider.
Port Cities Group is currently cooperating with several partners providing large server hosting services to help customers around the world, including Amazon Web Services & Google Cloud Platform. In addition, Port Cities Vietnam chose CMC Telecom to be the sole server hosting provider in Vietnam. This partnership marked a lot of meanings. It can be presented in the belief of Port Cities in local partners, as well as the ambition to conquer customers in this potential market.
A reliable server hosting partners will make sure "IT systems are done the right way"
The increasingly flexible approach of users to the ERP system requires an optimal server system that can support users to access the system anytime, from anywhere. Especially for a system containing a lot of important business data such as ERP, a cloud computing provider needs to ensure data security.
CMC Telecom has been known as one of the most reliable, secured server hosting service providers and has been the only Vietnamese telecommunicating company that has connected directly to the top cloud computing services such as AWS, Google & Microsoft.
With this powerful platform, CMC Cloud Services of CMC Telecom will always ensure the server of the business always runs smoothly and reaches the highest efficiency. With a big server provider, infrastructure and a team of leading experts in this field, CMC Telecom is confident to bring the best value to the customers.
Port Cities believes in the solutions offered by CMC Cloud for Odoo ERP implementation to clients. Choosing a good partner will avoid the failure of ERP implementation in businesses.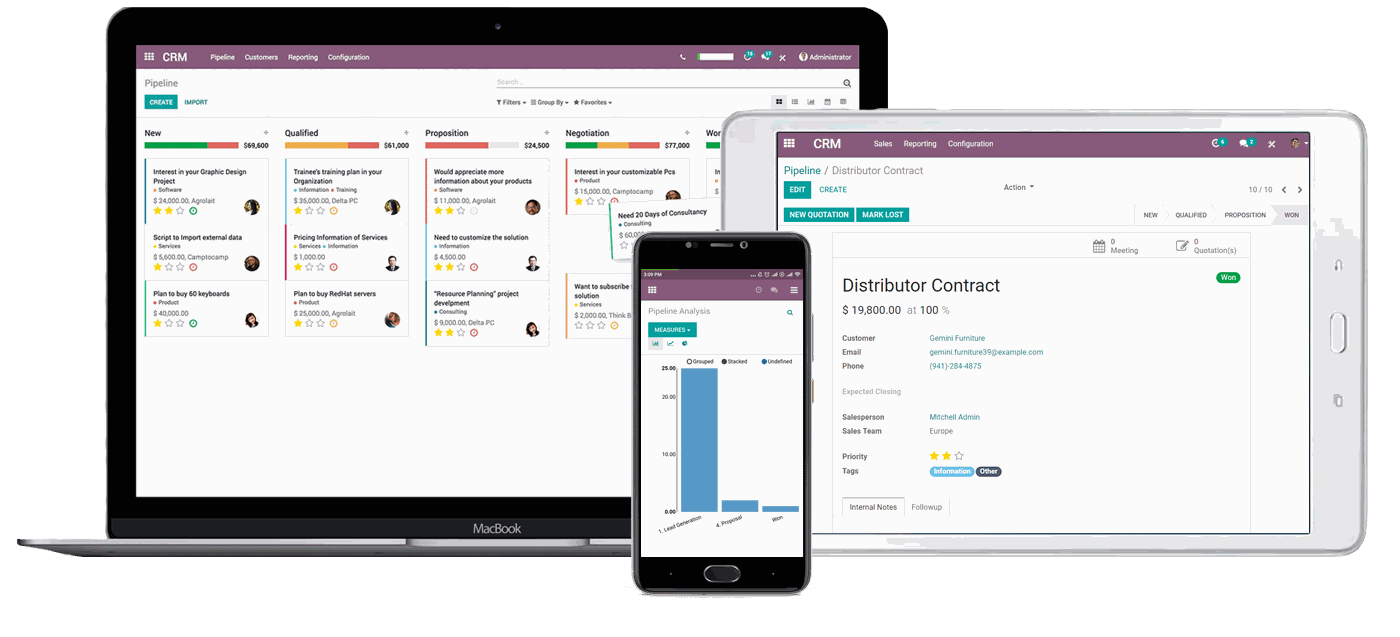 CMC Telecom & Port Cities are on the journey to provide the best services
Port Cities is a Gold Partner of Odoo - an open-source ERP system. Odoo has been getting a lot of attention from businesses in Vietnam and across South East Asia. Odoo's advantages are its flexible customization capabilities, an easy-to-use interface, and a strong support team.
In the Vietnamese market, Port Cities has successfully implemented the Odoo system for businesses in different industries, from the smallest companies of only a few users, for companies with several hundreds of them.
Because of Odoo's customization abilities, Port Cities is always looking for the best solution for data storage to increase security, timely support, as well as help people to access servers 24/7/365.
The company has researched a lot of partners providing cloud storage services and chose CMC Cloud of CMC Telecom - a leading server hosting provider in Vietnam to support implementation for Port Cities' customers.
The cooperation between Port Cities & CMC Telecom makes sense between the leading server provider in Vietnam and the big Odoo system implementation partner with a global network. CMC Cloud will help enhance the Odoo ERP experience for Port Cities customers. At the same time, Port Cities will help CMC Telecom to gain more trust from customers by actively proposing a cloud solution to the customers.
Hopefully, in the future, CMC & Port Cities will receive more and more support from customers and support more and more businesses to grow stronger & bigger.