As one of the best open-source ERPs in the world, Odoo is a valuable solution for businesses because of its usability as well as the flexibility to customize, scale, and integrate third-party applications into a company's main IT system. Odoo currently has two editions available on the market, Odoo Community and Odoo Enterprise, to fulfill the diverse needs of businesses.
'Which version of Odoo should I use? Community or Enterprise?' is one of the most common questions we get when we help businesses to explore Odoo and implementing the system, as the best Odoo Partner in APAC. In this article, we will summarize the main differences between these two editions and help you to find out which version is the right one for your company.


What is Odoo ERP?
Odoo ERP (formerly OpenERP) is an open-source platform providing a suite of business management tools such as CRM, E-commerce, Manufacturing, Accounting, etc., aimed to fit multiple business purposes in any industry. Odoo is the all-in-one business management software that is used by over 7 million users worldwide, regardless of their size (or budget).
In recent years, Odoo has been ranked in the top 10 Best ERPs in the market for a wide range of companies, from startups (1 user) to large corporations (300,000+ users), due to its agility and affordability. Besides over 30 core modules that cover the whole spectrum of business processes, Odoo offers 30,000+ tailor-made apps developed to suit every company's evolving needs, making it a very versatile and customizable software with a strong support system from the developer community.
A brief history of two editions
Odoo Community
In general, ERP systems are classified into two types: open-source software and proprietary software. While proprietary software refers to a system with encrypted code, open-source (community) software refers to a system with code that is freely available to the public. This open-source nature enables businesses to access and customize the system's code with their own IT team without incurring license fees. Otherwise, they can seek the assistance of an IT partner to implement open-source software.
When entering the market in 2005, Fabien Pinckaers - founder of Odoo, released the Odoo Community Edition, formerly known as TinyERP with the vision of delivering free software that would change the enterprise world. Thousands of businesses have benefited from the set of business applications encompassing sales (sales, CRM, PoS), operations (inventory, purchase, manufacturing), human resources, and other productivity tools.
Odoo Enterprise
In 2015, Odoo Enterprise was released as the proprietary edition of Odoo ERP software, where instead of solely providing an open-source platform and supporting services, it was going to help businesses further optimize their business models with additional features and modules with license fees.
The switch was conducted to resolve two main challenges of the company at that time. On the business side, Odoo had to make its revenue stream sustainable to grow further since new customers tended to pay for support services for the first years but when everything seemed to work well, they would not renew next years. As far as the open-source version is concerned, this market was growing fast due to the increase in competition and customer expectations. The Odoo Community consequently could be frowned upon if it did not have any upgrade and superiority over others. Therefore, according to the Odoo team, the development of Odoo's second edition is vital to building up the team of developers and more R&D.
Odoo Enterprise was therefore published and evaluated to have significant upgrades compared to its free and open-source version.
Core differences between Odoo Community & Odoo Enterprise
There are four main differences between Odoo Community and Odoo Enterprise, including pricing, modules/features,  hosting options, support and bug fixes/upgrades services.
Price
As an open-source ERP version, Odoo Community allows businesses to download it directly from the Odoo Official Website without paying any license fees. However, users are advised to have an in-house technology team capable of implementing and maintaining the ERP system or seek additional support from one of the official Odoo partners.
Odoo Enterprise, on the other hand, is a paid version. Users of the Enterprise version can install a set of applications covered in their Enterprise pack, chosen depending on their specific business needs. In case Odoo Community users also look for specific modules that the free edition lacks, they can pay a corresponding fee to get them.
The pricing of Odoo Enterprise is calculated based on five components. It includes the number of users and apps, which will cost monthly and be billed annually. The hosting type and implementation service that you prefer are also contained in the pricing. In addition, integration with other systems, such as Delivery Services, or another e-commerce platform, will cost extra when you are going to have them installed with the system.
You can estimate the pricing of Odoo Enterprise implementation by using the Odoo cost calculator.
Modules/Features
Both editions provide a whole suite of core business modules. However, as the vision of Odoo Enterprise to reach "80% open source, 20% proprietary" customers, the most outstanding benefit of the Enterprise version is it covers both basic modules and as well as additional apps and features for niche markets and specific industry needs such as Field Service or Marketing Automation.
Some of the significantly advanced features developed in Odoo Enterprise are listed below:
Accounting is an indispensable activity in any business, and Odoo includes an Accounting module in either edition. Odoo Community only assists users with invoicing, payments, and basic bookkeeping. Meanwhile, Odoo Enterprise's users can get a full suite of accounting functions. It encompasses a broad range of financial reporting functions, most notably the Dynamic accounting reports, which allows users to view detailed reports of balance sheets, profits and losses on the same page by using the drill-down approach. This edition is also being developed for AI functions from Odoo v13 and later, in addition to budgeting and localization functions from the previous versions.


Full Advanced Manufacturing
Odoo Enterprise Manufacturing is a fully functional solution with Workcenters, Control Panels, and Scheduling capabilities. Unlike Manufacturing in Odoo Community, which assists users in planning their manufacturing activities based on resource availability forecasts, Odoo Enterprise Manufacturing allows users to schedule their production over time based on demand forecasts.
In addition, Odoo users can plan their work orders in two ways: by production or by work centers. Traditionally, they can plan the manufacturing process by production with a single document (one place, one person, and one step). Planning by work centers, on the other hand, is advantageous for manufacturing processes that necessitate additional documentation (steps).
The Workcenter Control Panel has also been enhanced to help users Track Time, Display Worksheets, Register Production, Integrate Quality Checks, In Process Alerts, and Record Serial/lot numbers.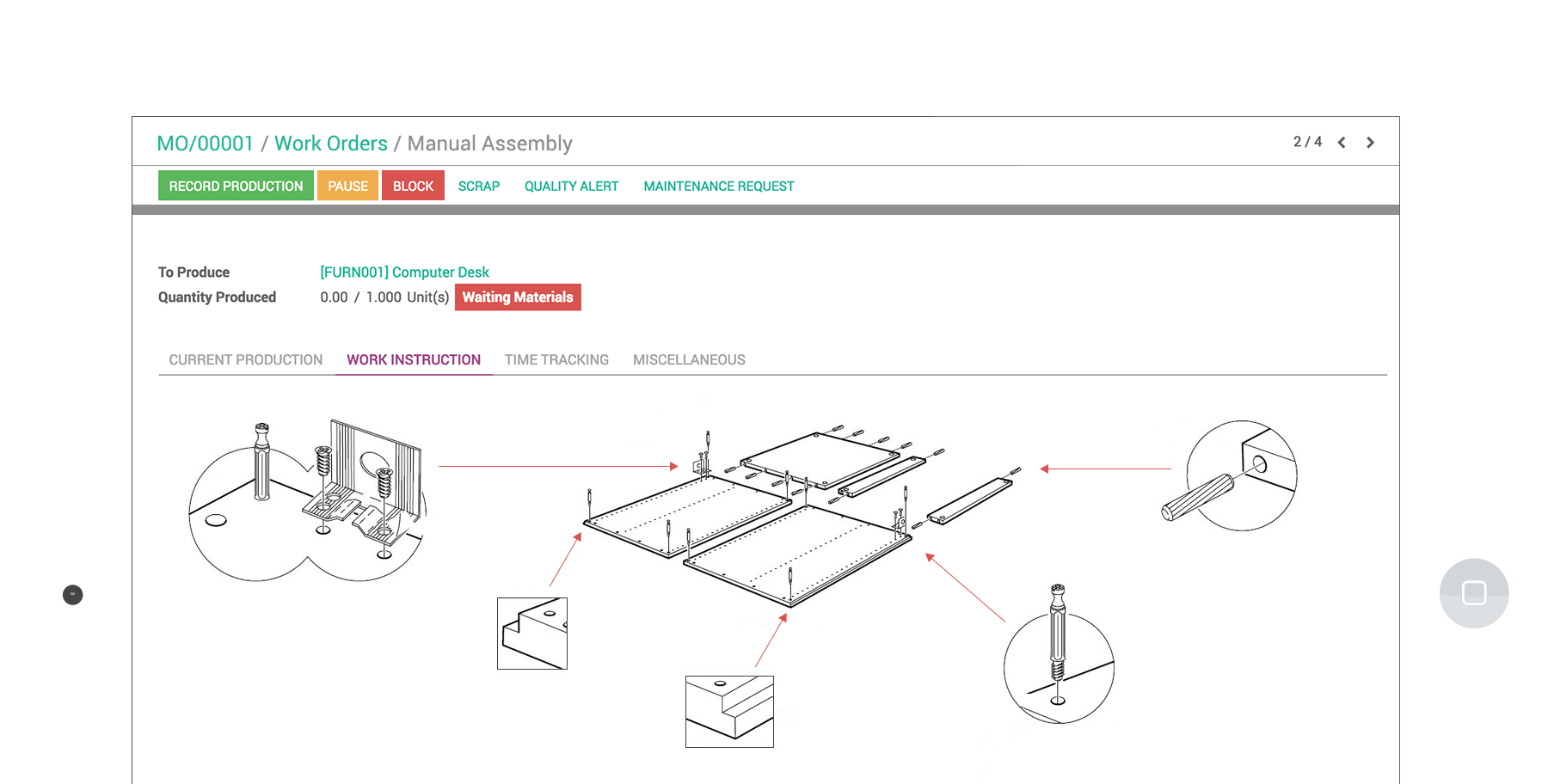 Multi-company Automated Flows
Both Odoo editions offer a multi-company environment in which companies can seamlessly centralize the management of various branches with multiple warehouses, customers, suppliers, and products.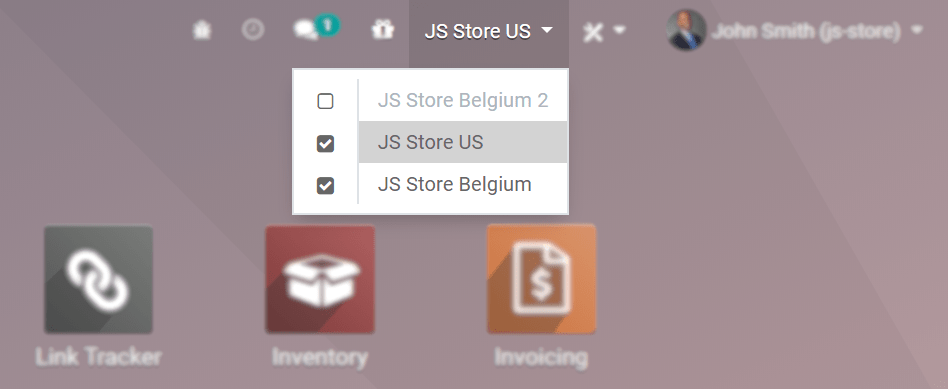 This feature allows you to manage sub-companies and records, set users/accounts for each company, and generate reports for multiple entities at the same time without switching interfaces. Secondly, you can share data (for example, products and services, customers); however, the specific information of each data for each company will be recorded separately. Furthermore, the inter-company transaction feature is also supported in this multi-company environment,  as well as sales/purchase orders, invoices/bills.
The difference in this feature between Odoo Enterprise and Community is that multi-company flows can be automated in the paid version. For example, if Company A buys products/services from Company B, the purchase order of company A will directly create a corresponding sales order in company B. Meanwhile, in the Odoo Community, users have to do it manually.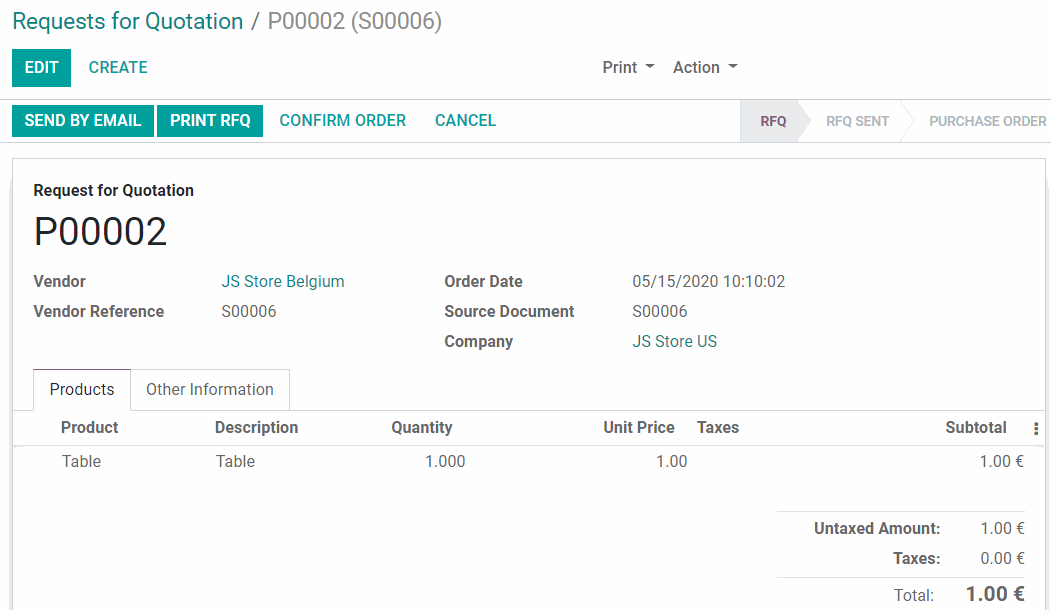 Odoo Studio Customization
Only Odoo Enterprise has the Odoo Studio app, a highly evaluated tool that lets users create custom apps within minutes without any coding knowledge. Screen Customization, Report Designer, Menu Editor, Apps Creator are some of the best features of this module that will assist you in customizing your own app. Even so, Odoo Studio cannot replace a good consultant or developer who can provide solutions in base Odoo with their know-how. Additionally, Odoo Studio and custom code are not able to be combined as it can cause issues in custom apps if the action is done by non-Odoo experts.
However, it does not mean that you cannot create any module in the Odoo Community. You can do it as long as you have your own IT or with an Odoo Partner.


Better Human Resource Management
The Human Resource modules in the Enterprise version have more advanced features, allowing users to take more operational action in terms of Employee Referrals, Payroll, and Appraisal. The Payroll Accounting application, which automates the creation of journal entries, is the most notable feature of the bunch. These features were designed to improve the effectiveness of HR management while also improving employee performance.

Better & friendlier UI/UX
Odoo created the Enterprise edition with flexibility in the user interface in addition to the functionality of modules and features. In comparison to its free version, the paid version is available on both mobile apps and desktop, whereas Odoo Community only allows users to access by desktop or mobile via a browser. Additionally, Odoo allows users to access the Barcode Scanner feature via mobile and desktop, but only in the Enterprise edition.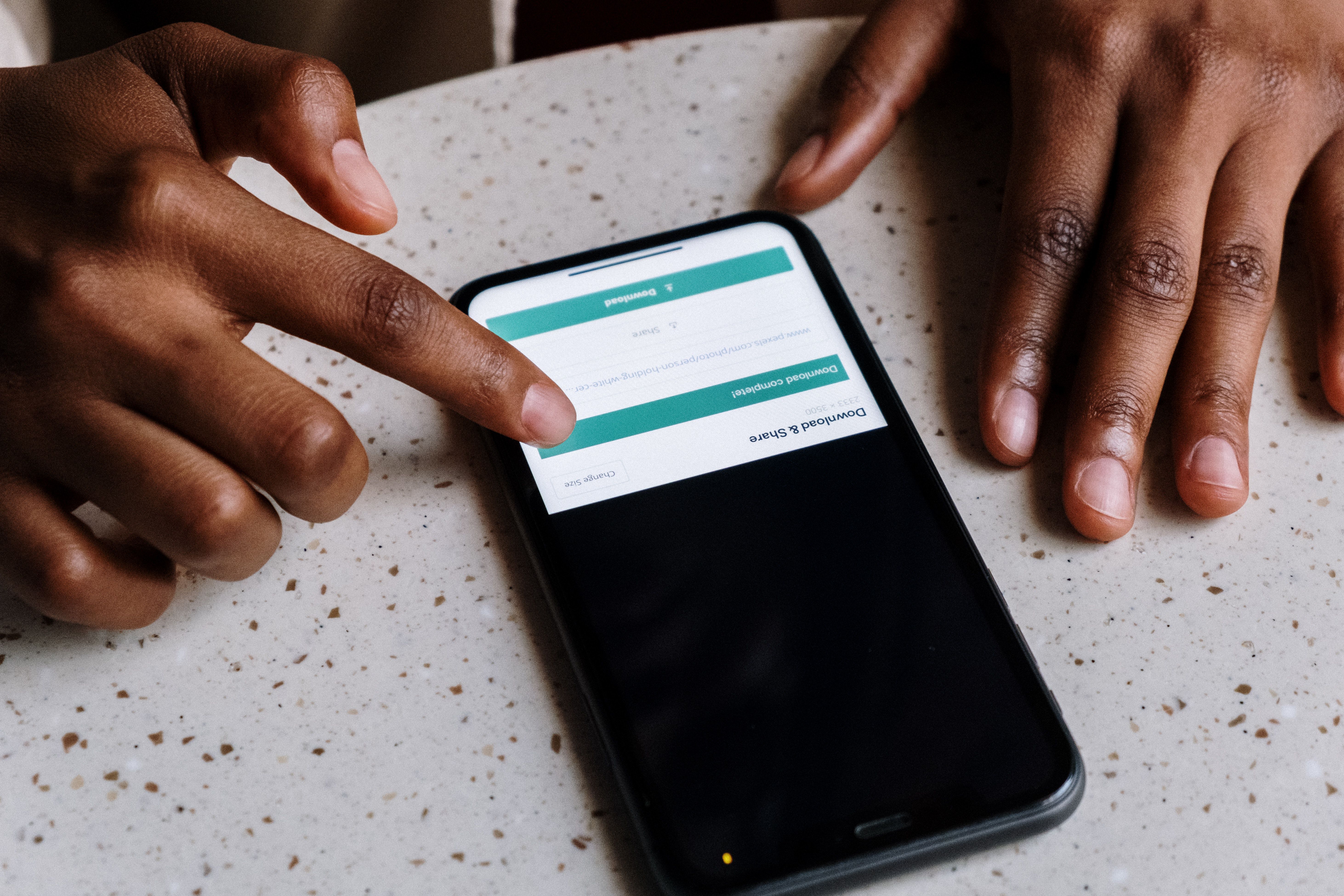 You can easily see a more comprehensive list of feature comparisons between two versions published by Odoo here.
Hosting Options
In terms of hosting options, Odoo Community users can either manage the hosting themselves or use third-party vendors.
- On-Premise server: hosting Odoo on local servers. This option is most suitable for larger enterprises with adequate internal resources (IT team, software, hardware, and budget).
- Cloud hosting: hosting on server hosting providers (AWS, Digital Ocean, DreamHost, Google Cloud, etc.). Port Cities cooperates with the world-leading server hosting providers.
If you use the paid version of Odoo - Odoo Enterprise - the above options are still available to you, and you are also eligible for Odoo's official hosting:
- Odoo SaaS (Odoo Online): an online cloud platform suitable for newcomers to Odoo Enterprise as this multi-tenant model is available online and managed by Odoo. However, the users are not able to install any custom modules, including the ones on Odoo store.
- Odoo.sh: Odoo's advanced cloud platform with Github integration. The users thus need to either have technical knowledge for management and maintenance or consult with one of the official Odoo partners located all over the world, such as Port Cities.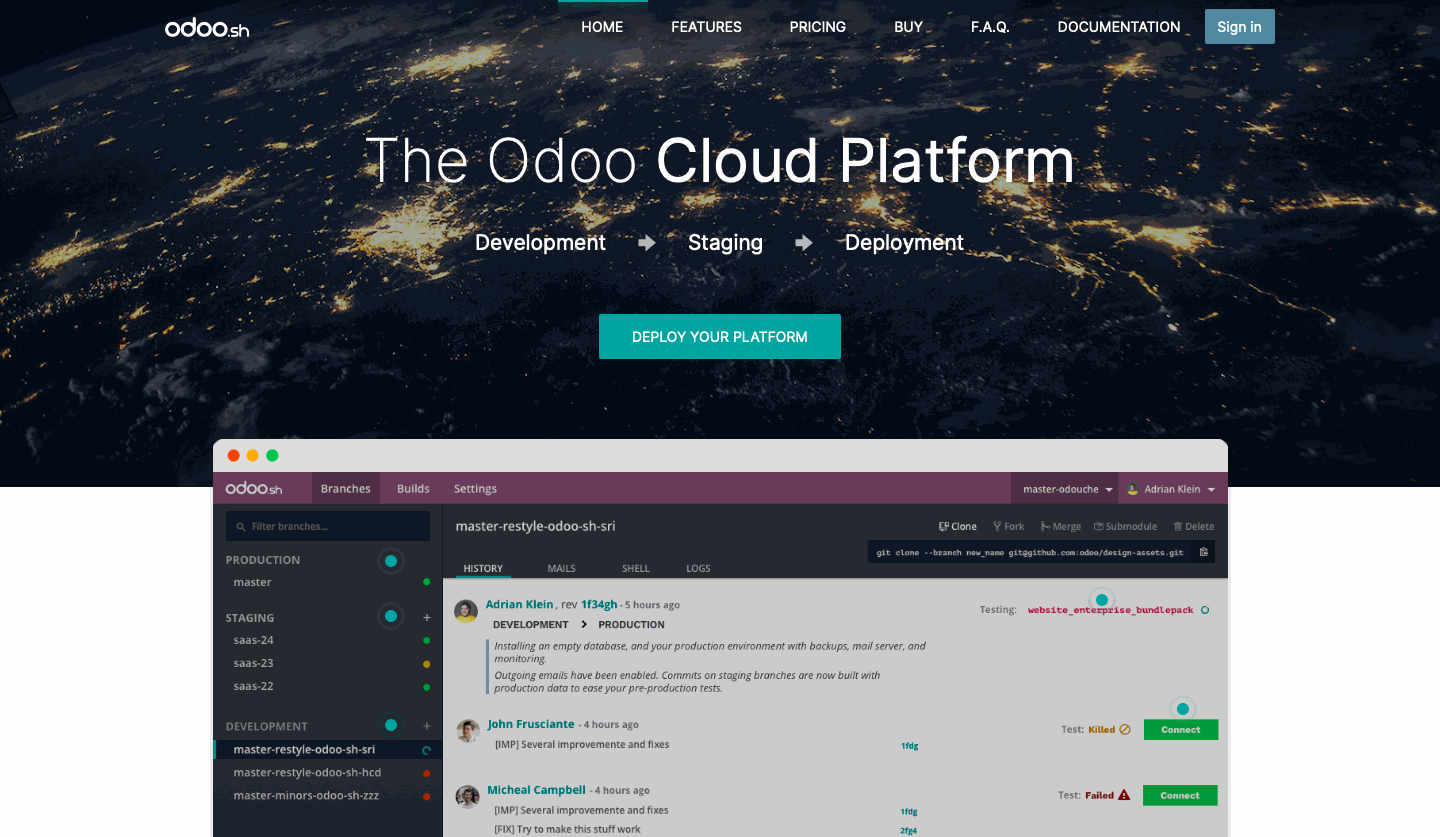 These Odoo hosting options are better suited for small to medium-sized businesses rather than larger corporations that require complex infrastructure, heavier systems, and higher user capacity. In general, choosing the right hosting provider is influenced by multiple factors, including business size, budget, and user accessibility, which can be a confusing process.
Port Cities has a knowledgeable team who can assist you in selecting the best hosting solution to meet your business needs. Not only do we provide Odoo-based solutions, but we also work with the best local and regional server hosting providers, including Google Cloud Platform, CMC, Digital Ocean, OVH, and others, to provide suitable and affordable hosting options to a wide range of clients.
Support, Bug Fixes, and Upgrades


Aside from product and technical differences, Odoo Enterprise includes bug fixing services for Bug of Software and Covered Extra modules in the license price, whereas Odoo Community does not. The remedy will be approved for requests submitted by customers via the appropriate channels (web form, phone numbers listed, or Odoo Partner channel). Besides, there are some considerations to make if you use this service:
- Odoo only supports this service if the bug fixing is done from the base code, not from customization or third-party modules.
- You must be able to replicate the unexpected behavior on Odoo Runbot or a demo instance.
Additionally, you can receive full support in both technical solutions and training for both Enterprise and Community if you choose to work with global Odoo partners, regardless of where your business is located. An experienced Odoo Partner, such as Port Cities, thoroughly understands your system and can propose the most feasible solution to streamlining your business process.
Most importantly, Odoo only offers functional support and bug fixes for the last three major versions, namely Odoo v12 through Odoo v14, while support for Odoo v12 support will end in October 2021 when v15 is released. To take advantage of these Odoo services, you should consider migrating to the latest Odoo version.
Odoo also provides upgrade assistance to better and faster versions with improved functionalities. This service is covered with the Odoo Enterprise license, but not for the Odoo Community. In case you are using Odoo Community and want to upgrade to a newer version, you can update your current edition to the Enterprise one and your database will be upgraded for free. You can also manage the upgrade by yourself with OpenUpgrade if you still want to keep using the Odoo Community. Importantly, for any Odoo edition, Odoo only supports upgrading the core platform without any customization or third-party modules installed.
Otherwise, a customized Odoo system can be upgraded by an expert Odoo Partner. You can contact Port Cities team for more information on the Odoo Community & Enterprise upgrades.
How to choose the right Odoo version for your business?
When implementing the Odoo ERP system, a careful assessment of which version is the right one for your business is very crucial. To be more specific, because you make your decision, you should answer these fundamental questions:
Define your implementation's scope. Which Odoo modules/applications do you want to use in your business?

Determine your company's in-house capabilities. What is the size of your company? What is the budget that you plan to set aside for system implementation? How is your in-house technical team performing?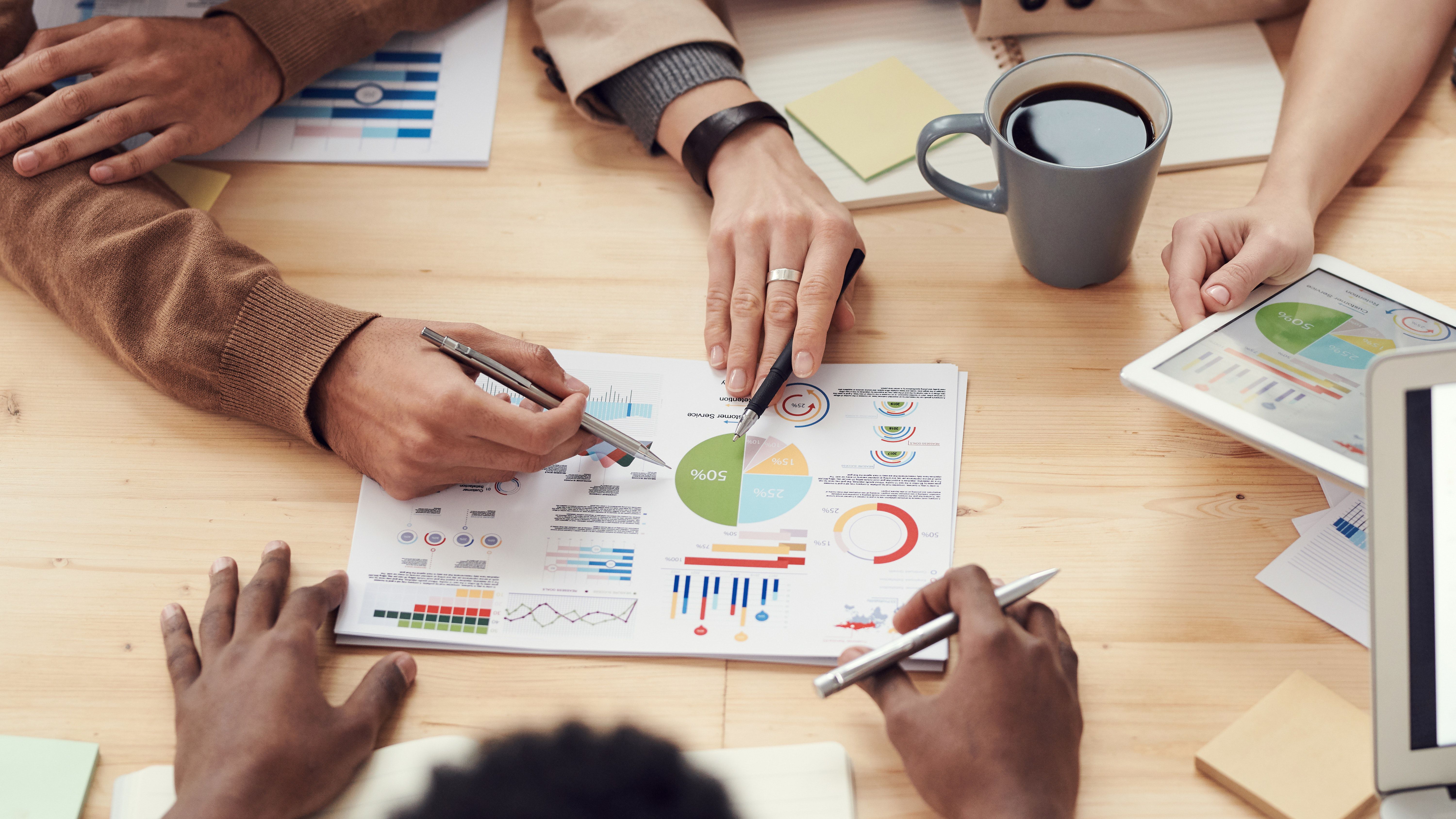 In case you are hesitant to implement Odoo Enterprise for the first time, you can start with small solutions in Odoo Community and upgrade when the need arises. You can upgrade from Community to Enterprise anytime.
If you are concerned about spending a lot of time and effort studying and going through the demo to decide what version to use for your business, we at Port Cities are happy to assist you in choosing the most suitable Odoo solution. We have global expertise in your industry and understand your requirements. Try an Odoo demo for free with us!