Odoo Experience 2022, which will include over 60 exhibitions and 200+ talks, is the biggest Odoo event of the year. The Odoo team says the event "... will change the way you think about business."
While the last two versions of the event have been held online due to the lockdown in many places worldwide, this year's event will be held in Belgium, Odoo's birthplace.
There are more reasons for our excitement, but first, what is Odoo Experience?
What is Odoo Experience?
Odoo Experience is an annual event where Odoo hosts Odoo partners, clients, and enthusiasts of the ground-breaking ERP software, from all corners of the world to discuss and learn about topics ranging from Odoo best practices to business growth and, notably, the release of Odoo's newest version.
The event started over ten years ago and has evolved into one of the world's biggest open-source business software events, anticipated and attended by business leaders and experts each year.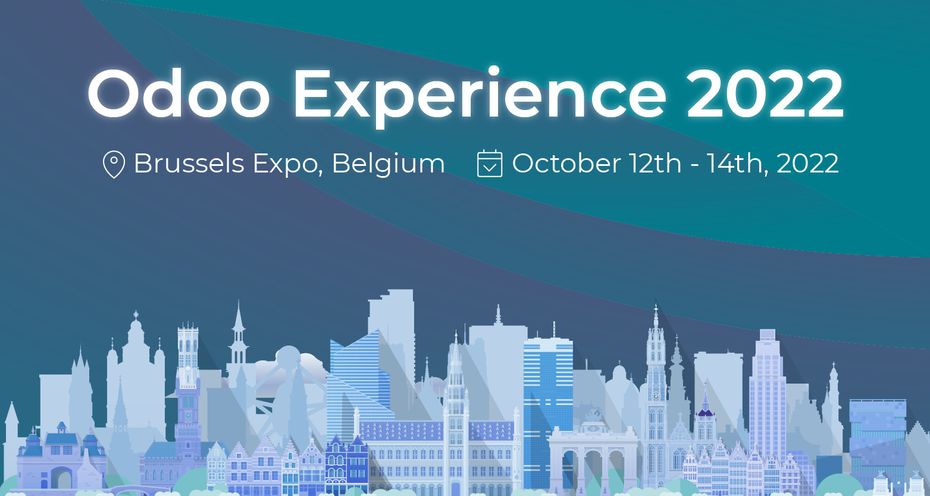 Participants at Odoo Experience 2022 will have access to over 200 talks ranging from Odoo best practices & developments to new functional capabilities and ways to facilitate business growth. The talks are classified into a number of categories such as demo, community talk, business, functional, customer success stories, and more.
Port Cities talks about how companies can leverage Odoo to handle big data
At this year's Odoo Experience in Belgium, Port Cities Group CTO, Denis Guillot will deliver a talk on how mid-market and growing companies can leverage Odoo to handle big data.
In the 30-minute talk, he will answer burning questions that growing companies have today - how to process exponentially increasing volumes of data, which tool to use for efficient analysis and reporting, and, more importantly, how to ensure big data processing doesn't penalize user experience and paralyze performance.
Port Cities Talk: Leveraging Odoo to handle the Big Data challenge

October 12, 2022

Time: 11:30 AM - 12:00 PM (CEST)
Location: Mezzanine 2000
Speaker: Denis Guillot - Group CTO at Port Cities International
Odoo 16's Official Release
Every year, Odoo releases a new version of the ERP system, the most recent of which is Odoo 15, ensuring that Odoo's best R&D breakthroughs can help businesses reap the best benefits of the ever-evolving technology. The highly anticipated Odoo 16 will officially launch this year's event. 
Odoo Version 16 promises to improve users' experience and overall performance. Check out our report on what to expect in Odoo 16 here.
Port Cities at Odoo Awards
Port Cities has been selected as the best Odoo partner in Asia Pacific for the last three years (2019, 2020, 2021). This year, we were nominated for the fourth time for the Best Odoo Partner APAC Award. At the Odoo Experience 2022, the winners will be announced and duly awarded.
The annual Odoo Awards are given to outstanding Odoo partners and contributors, like Port Cities, who have best embodied the Odoo values and have actively contributed to Odoo's continued growth and success over the years.
This nomination further proves Port Cities' fast growth, quality of services and our role in bringing Odoo closer to businesses globally. And with offices in 14 locations across four continents, Port Cities' exponential growth is evident.
How to Attend / Watch Odoo Experience 2022
The 3-day Odoo Experience 2022 event is free for everyone to attend.
If you can't physically attend the event, you can follow the event live on Odoo's YouTube channel. The replay of the event will also be available.
Frequently Asked Questions (FAQs)