Japanese-speaking IT Helpdesk
      Job Description
To be a point of contact between Port Cities and Japanese corporate clients.

Serve as the first point of contact for customers seeking technical assistance over the phone.

Provide quick resolutions and excellent customer service.


Closely support the Software Engineers to resolve issues in the system and do functional QC for developments made by the Software Engineers.

Support customers with functional questions regarding their ERP system.


Drive forward the resolution of tickets.

Escalate customer support issues.


Identify the severity and nature of any reported incident.

Receive all details of the reported incident and create an internal ticket.

Achieve operational KPI's related to Customer Support Services. (For example: Response time/Resolution time)

Implement support process in your projects.


Provide necessary troubleshooting and production support when a breakdown occurs and immediately remedy the system when flaws are encountered.


Escalate customer support issues.


     Requirements
Minimum 2 years of experience as an IT Helpdesk.

High level of Japanese proficiency with a  minimum of N2 Level.


English proficiency, be able to communication well.  


Strong interpersonal skills : have the ability to build and maintain strong relationships with the team, cross-functional colleagues, and external partners.
Able to work independently.
Comfortable with night working shift.
Flexibility with working hours and ability respond to on-call duties when needed - compensated with extra leave/days
Capacity to accept and utilize constructive criticism.
Critical thinking and problem-solving skills.
Passion for learning business processes (sales, accounting, supply chain, inventory management, manufacturing).
Experienced in documentation creation, such as; Requirement documents, UAT scenarios.
Exposure to ERP systems is a plus.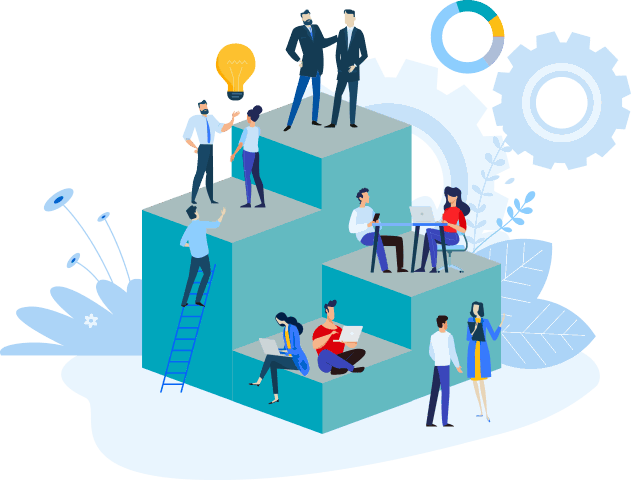 Send us your CV
Send us your CV with information about your skills & relevant past work experience. 

Answer our questions
We will send you a few questions to understand a little bit more about your background, vision & expectations.


Phone Interview
Our HR team will call you and will ask you about your motivation, experience & preferences.



Case Studies
You will receive case studies, where you can show your skills & experience with analysis & communication.



Personal Interview
You will meet your future leader , who will discuss with you your case studies and other topics.



You get a Job Offer
After you successfully pass all the steps, we will get back to you with a job offer to join our group team. 

Global Environment
Our team has branches in 10 countries and you can meet colleagues of 15+ different nationalities!

Career Growth
Twice a year, we assess the skills, performance & knowledge of our team and revise the wage, if applicable.

Regular Training
You will get assigned your own coach who makes sure that you have proper training & knowledge for your job.

Constant Learning
You will meet customers of different industries, backgrounds & sizes. There is a lot of learning opportunities.

Extra Benefits
PERFORMANCE BONUS
Your salary package depends on your performance - the better & more profitable the project is, the bigger percentage of the profit you will receive!
HOME - OFFICE DAYS
We have an option to work from home on Wednesdays (if you are not personally needed in the office) so you can plan your day accordingly. Working whole day in pajamas and from bed? Sounds good!


Why Port Cities?
INTERNATIONAL TEAM
In Vietnam, we have team consisting of 5 different nationalities. Our common language is English and it is a great place to practice it & speak it on a daily basis.

LEARN & IMPROVE
We always strive to learn new technologies, to improve our skills & to make sure we are up to date with our knowledge to be great consultants.
WE HAVE FUN TOGETHER
We have very open & honest company culture and we enjoy spending time together - be it a karaoke night, running a marathon or just enjoying good food & drinks together.
Your future colleagues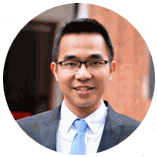 Binh, Delivery Manager
"What I really enjoy about being a Port Cities member, is a mindset of "project-consulting-coaching". It means, that as a project manager, you don't just stop at a "manager" role to "manage things and people" but involve a significant amount of your effort to work as a consultant to your client, a mentor to your subordinate, and a friend to your team. I feel lucky and blessed to work with such talented people, who you can feel easier to build a close-knit culture - all will help you to form a solid implementation team. "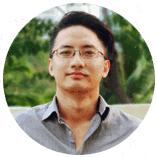 Jaime, Business Analyst Lead
" From the first day joining Port Cities Vietnam, it's been my honor to be a part of the team. It's been a talented team in the early ages that I have ever found, and I have to say that each person is real talent here, and working here every day is a fantastic day of my life. Working as Business Analyst here, we not only understand the ERP system itself, but we need to go through the business flow and make it fit the most appropriate way. "


           About Port Cities


11 branches on 4 continents


270+ Port Citizens
The best Odoo partner in APAC


500+ successful ERP implementations