Job Description
Responsible for billing activities, account payable and account receivable, general ledgers.

Prepare and analyze budgets for any purchase done.


Be responsible for all purchasing.

Maintain the company's asset.


Find solutions whenever a  problem related to the company's assets arises. 
Requirements
At least 1-2 Year(s) working experience in the related field is required.


At least a Bachelor's Degree in Finance/Accountancy/Banking/Management or equivalent.


Proficient English to communicate with our international team.

 Specialized in Finance - General/Cost Accounting or equivalent.


Send us your CV
Send us your CV with information about your skills, past work experience & relevant projects you took part in.


Behavioral test
Our HR team will invite you for a behavioral interview to see, how you deal with different situations and cases.


1st personal interview
You will meet Desti, your future team leader, who will ask you about your motivation, experience & preferences.


Interview with CFO
The next step of the selection is to meet Matthieu, our CFO, who will discuss with you your skills & knowledge.


You get a Job Offer
After you successfully pass all the steps, we will get back to you with a job offer to join our group team.


1st Day of Work
Your coach & team leader Desti will guide you through company rules, policies & explain everything.
International team
Our team has branches in 10 countries and you can meet colleagues of 15+ different nationalities!
Regular Training
You will get assigned your own coach who makes sure that you have proper training & knowledge for your job.
Career Growth
Twice a year, we assess the skills, performance & knowledge of our team and revise the wage, if applicable.
Constant Learning
You will meet customers of different industries, backgrounds & sizes. There is a lot of learning opportunities.
Extra Benefits

     LEBARAN BONUSES
Our team is getting a 13th salary bonus for the festive times of Idul Fitri.
OFFICE LUNCH
We cooperate with a catering company to provide tasty lunches to all Port Citizens.
EXTRA DAYS OF LEAVES
Did you work an extra day or needed to finish invoices for customers urgently? Get an extra day off.


Why Port Cities?

INTERNATIONAL TEAM
In Indonesia, we have a team consisting of different nationalities. Our common language is English and it is a great place to practice it & speak it on a daily basis.
LEARN & IMPROVE
We always strive to learn new technologies, to improve our skills & to make sure we are up to date with our knowledge to be great consultants.
WE HAVE FUN TOGETHER
We have open & honest company culture and we enjoy spending time together - be it a karaoke night, running a marathon, or just enjoying good food & drinks together.
Your future colleagues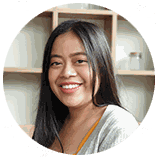 Desti, Accounting Team Leader
" I've been working with Port Cities for 3 years now. When I started, we didn't have many employees, but now we have managed to grow to more than 150 team members not only from Indonesia but also overseas.
With this variety of interesting & inspiring people, you can learn and understand a lot of business cases & accounting specificities from various countries.
I also enjoy the coaching system here, where my coach guides me and helps me to improve. But the things I love the most about Port Cities are flexible working hours and a free dress code! "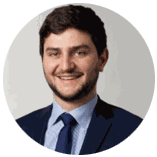 Matthieu, CFO
" In Port Cities, I discovered a Group with super high growth, truly international, with tremendous targets! For a finance guy, it is really interesting to work in such a context. The diversity of technical matters is important but things are moving fast, So it is really pleasant to achieve a lot of projects quickly.
I also discovered a new tool: Odoo, which is from my finance point of view a marvelous tool to work on, and certainly one of the most promising ERP on the market.
I am more than happy to had the opportunity to join Port Cities and participate in its success story."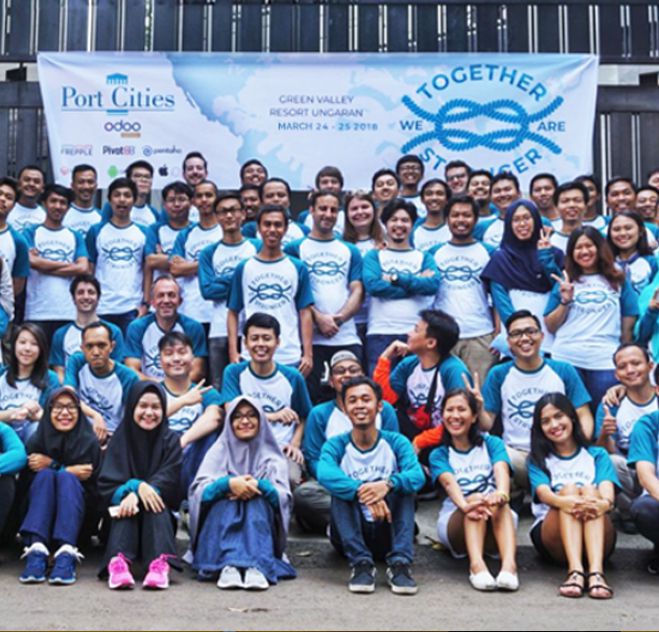 About Port Cities


12 branches on 4 continents


170+ Port Citizens
The best Odoo partner in APAC


500+ successful ERP implementations