Senior Business Analyst Semarang
      Job Description
Help with implementations of ERP system Odoo for clients


Analyze customers needs and business processes to design business solutions with detailed requirements.

Support customers with the full delivery cycle from software configuration to go-live.

Formalize technical specification of the system along with the Engineering team.

Closely  support the Software Engineers with developing systems and doing functional QC for development made by Software Engineers.

Be responsible for  delivering functional training.

Support and assist customers, ensuring that they are happy with the new system or software.

Support the sales team during the sales and pre-sales process. 
     Requirements
Bachelor degree from Information System/Computer Science/Business/Accounting/Management. Master degree from business management is a plus.

Minimum 4 years experience as Business/System Analyst.

Excellent in communication, presentation, and writing skills.

Strong in interpersonal and leadership skills.

Fluency in English.

Strong in business process modeling (UML).

Experience with ERP systems [SAP, Oracle, Ms. Dynamics, Odoo, etc.].

Passion for learning business processes [sales, accounting, supply chain, inventory management, manufacturing]. 

Experience with Business Intelligence [BI] tools is an added advantage. Send us your CV
Send us your CV with information about your skills, past work experience & relevant projects you took part in.

Behavioral test
Our HR team will invite you for a behavioral interview to see, how you deal with different situations and cases.


Functional Test
You will be given a  test via email. The purpose is to assess whether you possess the necessary knowledge and skillsets.



Personal interview
You will meet our hiring manager, who will ask you about your motivation, experience & preferences.



You get a Job Offer
After you successfully pass all the steps, we will get back to you with a job offer to join our group team.


1st Day of Work
 Your coach & team leader will guide you through company rules, policies & explain everything.
Global Environment
Our team has branches in 10 countries and you can meet colleagues of 15+ different nationalities!

Career Growth
Twice a year, we assess the skills, performance & knowledge of our team and revise the wage, if applicable.

Regular Training
You will get assigned your own coach who makes sure that you have proper training & knowledge for your job.

Constant Learning
You will meet customers of different industries, backgrounds & sizes. There is a lot of learning opportunities.

Extra Benefits

PERFORMANCE BONUS
Your salary package depends on your performance - the more time you spent working on the project of our customers, the more bonuses you get.
OFFICE LUNCH
We collaborate with a catering company to provide good & tasty lunch, snacks & coffee for our Port Citizens. 

EXTRA DAYS OF LEAVES
Did you work an extra day or you handled a go-live or an urgent issue with a customer? Get an extra compensatory day off!


 Why Port Cities?
INTERNATIONAL TEAM
At Port Cities, we have team consisting of 10+ different nationalities. Our common language is English and it is a great place to practice it & speak it on a daily basis.

LEARN & IMPROVE
We always strive to learn new technologies, to improve our skills & to make sure we are up to date with our knowledge to be great consultants.
WE HAVE FUN TOGETHER
We have a very open & honest company culture and we enjoy spending time together - be it a karaoke night, running a marathon or just enjoying good food & drinks together - you can join team activities in any Port Cities branch!
Your future colleagues Francisco, Business Analyst
"One of the most remarkable things about working for Port cities as a business analyst is that constant feeling of excitement, expectation, and also a small frightening sensation every day. Why? Because since the first day I already had many responsibilities and every day there is always something new to learn or discover. "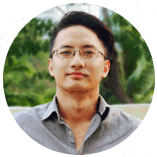 Jaime, Business Analyst
" From the first day joining Port Cities Vietnam, it's been my honor to be a part of the team. It's been a talented team in the early ages that I have ever found, and I have to say that each person is real talent here, and working here every day is a fantastic day of my life. Working as Business Analyst here, we not only understand the ERP system itself, but we need to go through the business flow and make it fit the most appropriate way. "


           About Port Cities


12 branches on 4 continents


170+ Port Citizens
The best Odoo partner in APAC


500+ successful ERP implementations