ODOO ERP
ODOO ERP - THE ONLY IT SYSTEM YOUR BUSINESS NEEDS
Odoo will help you to handle all your company processes. Automate your business activities, access your data anytime and anywhere and much more.
SIMPLE TO USE
Odoo is very intuitive, fast and simple to use. You can access it anytime from anywhere from mobile, tablet or PC. It is available in more than 120 languages.
HUNDREDS OF MODULES
Build your Odoo based on your needs – you pay just for the modules which you are actually using. There are modules to cover all your company processes.
FLEXIBLE & CUSTOMIZABLE
Odoo can be easily customized to meet the specific needs of your business. It is possible to develop new features or integrate your Odoo with 3rd party apps.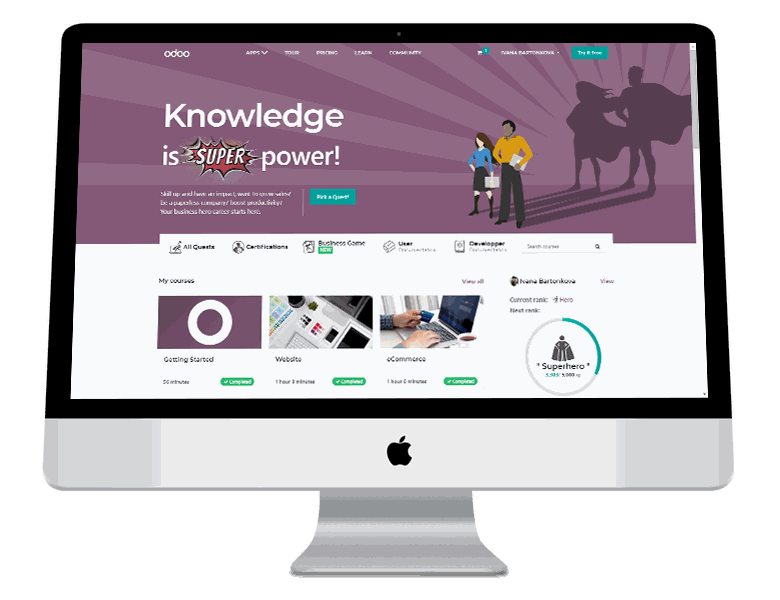 ALL ODOO APPS ARE FULLY INTEGRATED
FILL IN THE CONTACT FORM
When you fill in the contact form, our consultant will contact you to discuss, how Port Cities can help your business grow.
CONSULTATION & DEMO
Our consultant will discuss & analyze your business needs and show you how Odoo works for companies like yours.
TAILOR MADE QUOTATION
Based on the collected information, our consultant will prepare a quotation for your Odoo implementation.
ODOO COMPARED WITH OTHER ERP SYSTEMS & BUSINESS APPS
LOWER COSTS THAN A STANDARD ERP
Odoo is an open-source ERP system and requires lower investment than a traditional ERP system.
EASIER & FASTER TO DEPLOY
Odoo is faster to deploy than a traditional ERP system, similar to individual business apps.
FULL SCOPE OF BUSINESS APPS
Odoo is very user friendly, yet it covers all the business needs & business processes.
THESE COMPANIES USE ODOO TOO
























Previous
Next
FREQUENTLY ASKED QUESTIONS ABOUT ODOO ERP
Join AEON, Wardah, Toyota, Tiki & others and grow your business.
Let us show you how Odoo can help to save time in your company too.