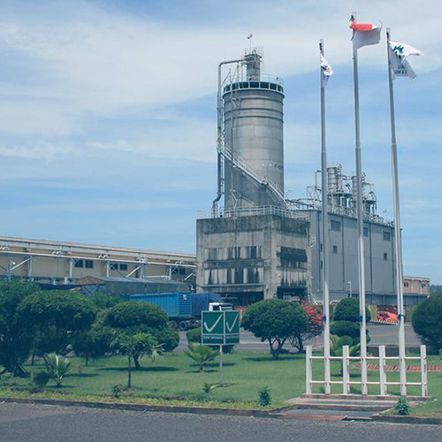 Name of the Company: Mitsubishi Chemical
Industry: Chemical Manufacturing

Company Size: Large
Number of users: ~ 2000 employees

Time of Implementation: 1+ year
Systems implemented: Odoo Procurement, Helpdesk, Accounting, Invoicing, Fleet Management, Website, and Maintenance. 



About Mitsubishi Chemical Indonesia
Mitsubishi Chemical Indonesia, a subsidiary of Mitsubishi Chemical Corporation in Japan, is Indonesia's largest producer of Purified Terephthalic Acid (PTA). 
Located in Cilegon, a coastal city on the western side of Jakarta, Indonesia, the company has three state-of-the-art plants, with a workforce of nearly 2,000 employees dedicated to producing customised solutions that meet the specific needs of its clients.
The company's commitment to innovation, sustainability, and safety has made them a leading player in the industry, with a reputation for delivering high-quality and reliable products.
For a company of this calibre, the importance of reliable procurement and helpdesk departments cannot be overemphasised as they help improve operational efficiency, reduce costs, and provide better customer service.
The Challenge
Mitsubishi Chemical faced a challenge when they attempted to customise some processes in their procurement and helpdesk departments utilising SAP.
Specifically, this customisation would allow easier procurement and customer-support data tracking. It will also help identify improvement areas, monitor performance metrics, and make data-driven decisions. Ultimately, Mitsubishi Chemical will be able to improve its bottom line.
However, the required customisations were prohibitively expensive to implement within the SAP system. As a result, a decision was made to find an alternative solution to meet their needs without incurring such significant costs.
Objectives:
Replace the manual paper process of the SHE - Hatto Hyari and IT Helpdesk

Replace SAP with Odoo as the primary system to handle Plant Maintenance

Implement a Procurement project covering the entire procurement process

Implement a Transportation Request System
Port Cities' Solution


To address the issue, our team overhauled the Procurement and Helpdesk systems, and migrated to Odoo - a more cost-effective and flexible system. 
In late January 2018, Port Cities began collaborating with Mitsubishi Chemical to help them achieve their business goals of customising target systems.
The first phase of the project involved replacing the manual paper process of the SHE - Hatto Hyari and internal IT Helpdesk with Odoo's kanban tools. By doing so, we enabled the managers to track and report using Odoo filters visually.
We then worked on the Plant Maintenance process in phase 2, replacing SAP with the Odoo solution for manufacturing business.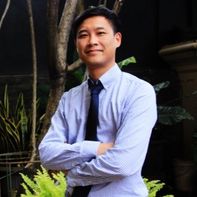 Our relationship with Mitsubishi Chemical remains exceptional to this day. They are thrilled with our collaboration, and despite changes in personnel on both sides, they continue to prioritise communication with Port Cities to maintain our strong relationship. It's a testament to the lasting impact of our successful project together and the trust we've built with them.  
- Jia-Zhun, Project Manager at Port Cities

In the third phase, we implemented an entire procurement process, replacing SAP ECC 6 with Odoo. This project covered the whole process: requests for quotations, purchase orders, reception controls, and purchase billing and monitoring. 
Our team's efforts resulted in a more streamlined and unified procurement system for Mitsubishi Chemical, with a new purchase reporting function and flexible information to monitor budgets and purchases. This unified process also allows a more efficient vendor evaluation and selection.
We further helped Mitsubishi Chemical migrate its Helpdesk and implement a Transportation Request System in late 2019 and early 2020. 
The latter enabled them to track user requests, manage their fleet vehicles and data, and process vehicle requests made by approved employees. 
Through these efforts, Mitsubishi Chemical achieved a more efficient and cost-effective system tailored to their needs. It has also allowed Mitsubishi Chemical to continue improving its operations while maintaining the highest quality and customer service.
Highlights:
Replaced SAP with Odoo for entire Plant Maintenance and Procurement systems alongside implementing other supportive functions based on Odoo.

Covered the full processes of requests for quotations, purchase orders, reception controls, and purchase billing and monitoring in the new procurement system.

Provided a new purchase reporting system and flexible information to monitor budgets and purchases.

Increased efficiency for vendor evaluation and selection.

Migrated the Helpdesk and implemented a Transportation Request System to improve fleet management.
The project was successful thanks to the efforts of Odoo experts in Port Cities and the Mitsubishi Chemical team. 
As demonstrated by our work with Mitsubishi Chemical, our track record of success speaks to our dedication to delivering cost-effective and efficient solutions that meet our clients' goals.
Contact us today to learn more about how we can help your business achieve its objectives.